Your Trip Leaders
Most of the travel companies in Tibet hires freelance guides, which really cut down the quality of service. Unlike them we employ a core group of full-time staffed trip leaders who has more than 15 years of experience. Their job is to bring you closer to Tibet, and have a better understanding of our culture.
Also Your trip leader's role is to facilitate the smooth, safe running of your trip, solve problems that may occur, organize back-up plans should the need arise and provide you with an appreciation and understanding of Tibet. Unless arranged otherwise, your trip leader will meet you on arrival and accompany you throughout the trip.
Safety can be a serious issue in Traveling to Tibet, with high altitude problems, weather conditions, and some of the harsh trekking terrains, these can lead to some serious illness while you are in Tibet. All of our trip leaders are regular trained and certified for First Aid.
Staff members
Mrs Doka – Guest Service Manager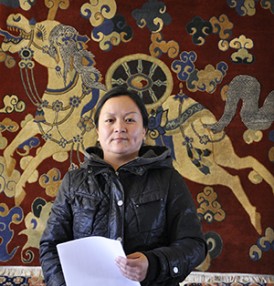 Mrs Doka joined Wind Horse family since 1998, she works as our Guest Service manager for a long time. Loving and detailed oriented personality makes her the best gift to our office and anybody seeking help in traveling to Tibet.
Phuntsok – Tripleader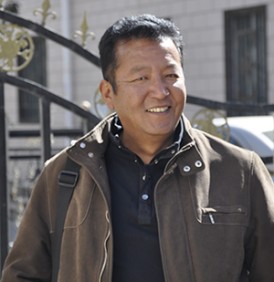 Phuntsok is our English trip leader with the most seniority, has been us since Wind Horse first stared. He is fun, cheerful and enthusiastic. Phuntsok will lead you through Tibet with the most experience, easy and relaxed!
Penba – Tripleader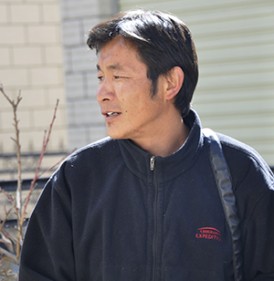 Penba, if he is not leading trip, we think he should be a scholar in Tibetan Buddhism, history and culture. Here is man with a sense of humor, but yet sophisticated in what he is in passion about. Now if you have a deep interests in Tibetan religion or other complicated topics, he will be the mentor and lead you on a unforgettable journey!
Dolka – Tripleader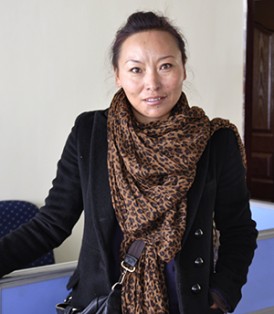 Miss Dolka has the same name as our office Doka, so we differentiate her as French Dolka, since she has a excellent French accent. As a single mother she is caring, patient and work so hard, she spend most of her time with her son whenever she is not leading trips. Most of clients always remember her, because of her professionalism or just a warm smile.
Pasang – Tripleader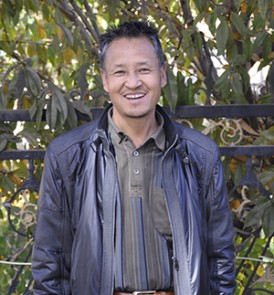 Pasang also is one of our most senior trip leader. He would the most patient and sweetest man in our team, he talks softly with all the respect. If you go on trip with him, you'll feel like you are in a good hand by someone really caring about you. So from beginning towards end of the trip, you are blessed!