The trips listed from this page are some of our more standard trips to give you an idea of the range of possibilities, times, and costs involved with coming to Tibet. However we can link all Tibetan areas including Qinghi Sichuan and Yunnan to a trip to Central Tibet. We encourage you to use these trips as templates but adapt them to you special interests or discuss entirely new itineraries with us.
If you have specific cultural interests let us know and we can facilitate your journey. We recommend Gyurme Dorje's Tibet Handbook, to get more detailed information on different areas of Tibet.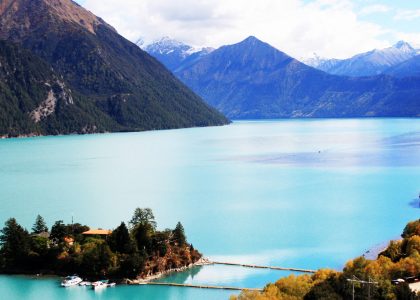 Nyingma and Kagyu Sacred Sites
Another unusual itinerary that is as elegant as it is unique: the simple loop east from Lhasa takes us to more remote sacred areas and to the relatively low-lying, forested area of Kongpo. Then we turn south and back west to through the valley of the Tsangpo to Tsedang. Along the way we will see some of the most important sites for the older Nyingma and practice-oriented Kagyu schools, in contrast to the massive Gelukpa institutions of Lhasa.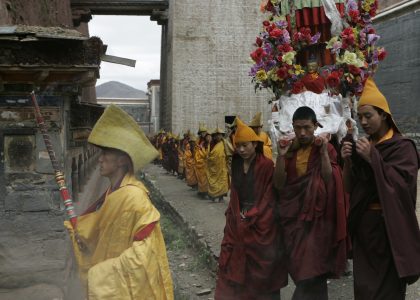 Overland Nepal to Lhasa
This is perhaps the most spectacular overland journey to make anywhere on this planet. Our journey begins deep in the Bhote Kosi gorge cutting into Nepal and climbs more than 10,000 feet (3,000m) through the Himalaya onto the Tibetan plateau. The feeling of cresting the 16,500 foot (5,000m) Lalung-la and crossing the Tingri plain with world's highest mountain behind you is impossible to describe. The fact that you are heading to Lhasa, the center of Tibet, only increases the excitement and awe.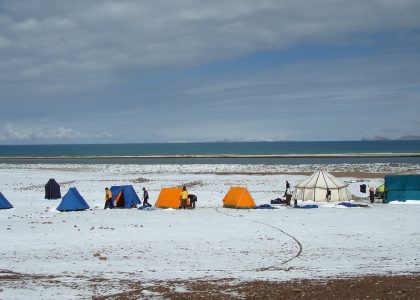 Lakes and Mountains
This unusual and rewarding tour combines some of the most dramatic landscapes and retreat areas in Tibet. The unique route means we do not retrace our path at any place and provides a loop through the high and sacred landscape of Namtso, "Sky-lake" as well as the ever-enticing base of Mt. Everest.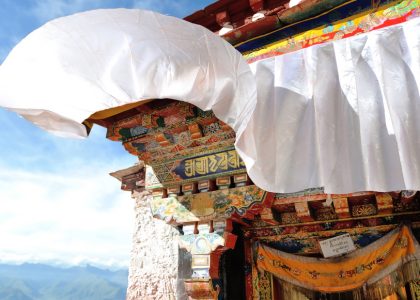 Monasteries to Nepal
The preceding options have been condensed into a minimal time to allow those with constraints to see as many sites as possible. This tour combines all the areas covered in both of the preceding trips and is a more complete introduction to the history and culture of Central Tibet.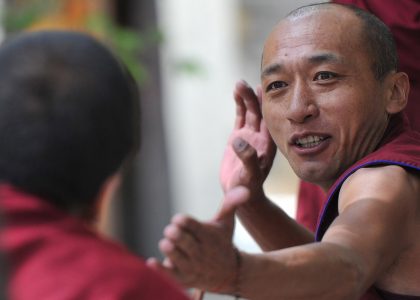 Major Monasteries
This is our most basic tour, allowing you to visit Central Tibet and see the most important sites in just over a week. It also serves as a foundation for our more complex itineraries which include time in Lhasa and other areas in Central Tibet.