Conditions are variable and sometimes harsh at high altitude so we do our best to make our treks as comfortable as possible. We always arrange portage (usually yaks or horses) so only need to carry a day pack with minimal snacks, water and accessories. We plan daily stages to suit the abilities of the group and to allow for proper acclimatization.
We encourage you to look at a guidebook to gain more information (Gary McCue's Trekking in Tibet,describes a wide, but by no means exhaustive, variety of treks). Tibet Wind Horse Adventure is proud of our heritage and we look forward to introducing Tibet without the roads.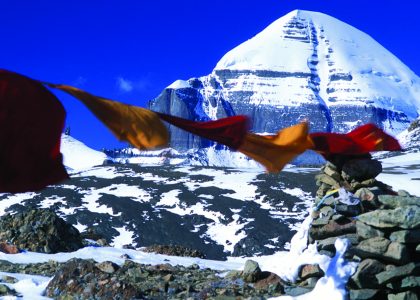 Kailash Circuit
Mt. Kailash and its associated Lake Manasarovar could be considered the most sacred place on earth. This trip travels through the highlands of the Chang Tang,"Northern Plance",visits the haunting remains of the Guge kingdom, and then gives us time to circumambulate Mt. kailash before returning directly to the Nepal border.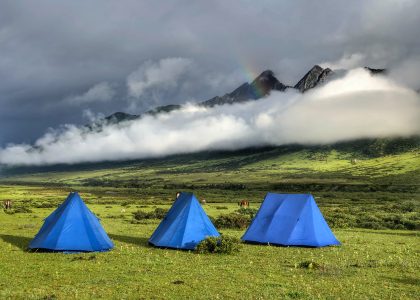 Kangshung Face of Everest
The eastern, Kangshung, face of Mt. Everest (Chomolungma) and the valley beneath it is one of the most dramatic and little-visited locations in the Himalaya. We pioneered this trek along with a foreign partner over a decade ago and it remains a rare jewel in the realm of adventure travel.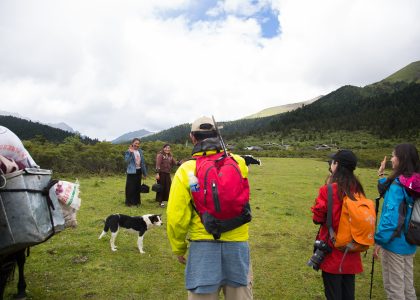 Ganden to Samye trek
This is an excellent basic trek which combines important historical sites with a beautiful hike through high-altitude nomadic areas. The first days in Lhasa will give us time to sightsee and also to acclimatise before we visit the ridge-top complex of Ganden.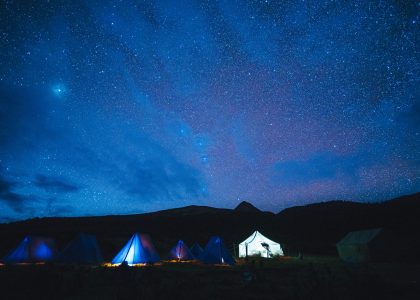 Mt. Chomokangar & Namtso Lake
A spectacular 4 day trip that gets you out of Lhasa and quickly into some of the most spectaculr trekking terrain you will ever see. Starting at the famous Lake Namtso we camp away from the normal tourist site, sharing our camp with nomads and yaks.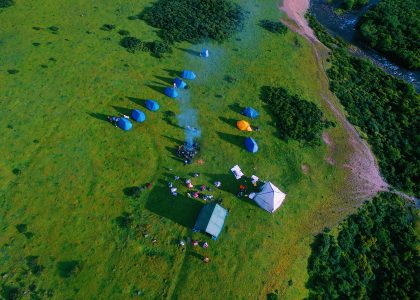 Tsurpu Monastery to Yangpachen Trek
The Tsurphu to Yangpachen trek is an excellent choice for those who want to get a close look at the Tibetan herders (drokpa) and their semi-nomadic lifestyle. Although they have permanent winter homes they spend much of the year camping with their animals.