The most adventurous horse trips we do involve traversing valleys and high passes and often follow a tradition nomad route. All of our multi-day horseback itineries are fully customised to meet your goals. If you are interested in a multi-day horse trip please fill in a Trip Inquiry form and let us know what you would like to do. The Tibetan horses are sturdy, but small, so you may be required to walk up the steeper sections of trail. Riders must not exceed 90kg.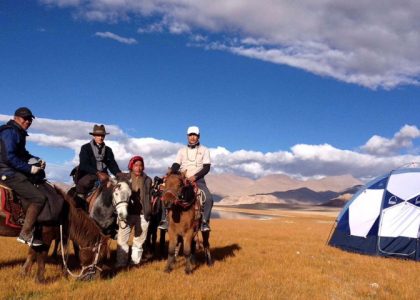 Didrum to Reten Horse Trip
This unusual and rewarding tour combines some of the most dramatic landscapes and retreat areas in Tibet. We travel with horse in a unique route provides a loop through the famous monasteries of Drigung and Reting. Both of these were important religious and political centers in their heydey, but now are rarely visited and survive in strikingly beautiful and secluded valleys.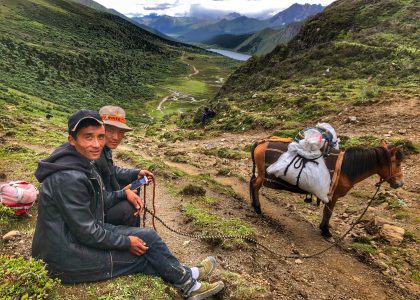 Trupshi Valley Horse Trekking day trip
Leaving Lhasa at 8am we drive 1hour 15mins to the Trupshi Valley (near Ganden Monastery) where we meet our local horse guide and outfit the group. We then hold an important safety session to make sure everyone understands the safety issues involved in horse riding.